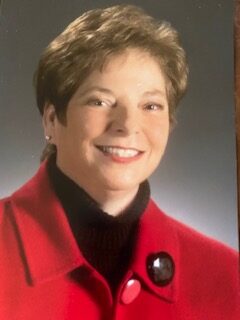 We caught up with long-term Dublin resident Marilee Chinnici-Zuercher who has chosen Dublin as her forever home. You may remember Marilee for her service to our community as council member, mayor, advocate and energetic volunteer.
When did you move to Dublin, and why? 
Moved into the school district August 1, 1978, then moved again into corporate limits of Dublin 1986. In August 1978 moved to Dublin because of the school system. It had an excellent reputation which was important to us. We also moved to Dublin because of the proximity of my husband's job at the time (Scioto Village Girls Institution) We thought if the school called with child related issues, he would be close enough to handle the situation. 
It was apparent the community had a strong planning approach which would result in property values appreciating. The community also had a reputation of engaging their residents in community meetings to voice what they were looking for/from a community.
What are some of the reasons you like living in Dublin?
In addition to the above reasons: 
City sponsored events: The city invests money in sponsoring large community events (St. Patty's Day, Memorial Day, July 4th, Spooktacular , etc.) which brings people together and keeps those living here in town for major holidays.
Green Space Planning: Parks, Walking Paths , etc., are throughout the community and residential areas are required to set aside park space. This has given Dublin a wide variety of the types of parks throughout the community. Parking is available even when they are tucked away in a neighborhood so other residents can enjoy the park. Each park has different amenities depending on the land available etc.
Volunteer Program: A strong citizen engagement program that enables people of all ages and capabilities to get involved, thus they take greater ownership of the community. All events use many volunteers who are recognized by the city volunteer program.
Plus, it is just a beautiful city in appearance!
When you talk with friends, what about Dublin do you share or brag about?