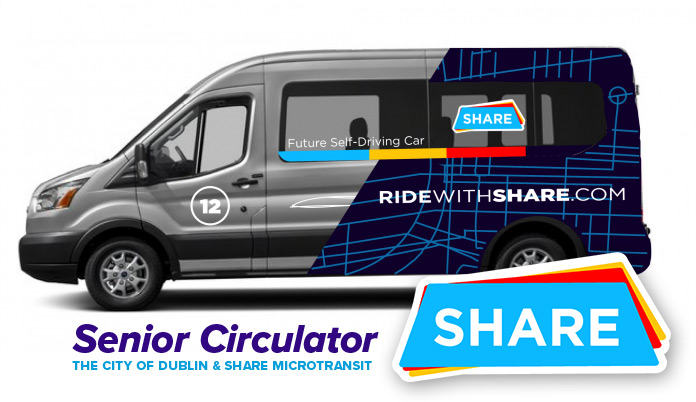 The City of Dublin has partnered with SHARE Microtransit to create the "Senior Circulator." Begun in 2019, it connects residents in senior living facilitates to area amenities, and also has an "on demand" route. More information and the schedule can be found here: https://sharemobility.com/dublin/
TRANPORTATION SERVICES: Being able to get to appointments, shopping and entertainment are important factors in living well.
Transportation services are available through several organizations for healthcare appointments. There are also numerous private options for transportation resources you may choose to explore, including taxi companies, Uber, LYFT and more. If you need specific assistance to utilize these services of your choice, contact us.
Here are some options that may help you get around town.