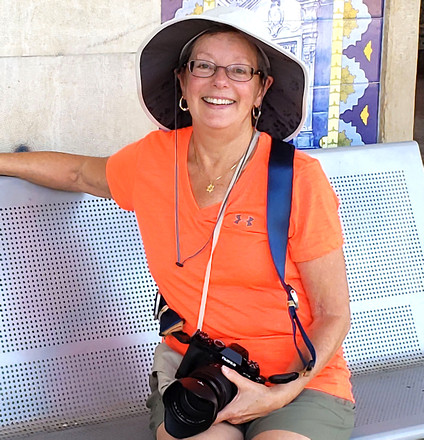 After retiring from her role as a realtor, Roberta explored other opportunities to engage in the world. She had always loved taking photographs and had taken workshops to grow her skills. With the ability to travel, she could really explore the world, camera in hand.
"I have always loved having a camera and taking pictures. After recovering from breast cancer, I found that being in nature, hiking and photography were very therapeutic for me. In 1989, I signed up for my first photography workshop in Crested Butte, Colorado, led by a group of famous photographers. I was awestruck by the ability of these photographers to capture the beauty of the mountains and the wildflowers, and I wanted to achieve that level of excellence and continue pursuing my passion and therapeutic journey."
Roberta tries to capture her love for the smallest details that surround us as well as the bigger picture of grand landscapes. Many of her photographs are from the 24 plus countries she has traveled to, and some are taken in and around her home base of Dublin, Ohio.
Roberta Kayne is an award-winning photographer and has been taking photos for over 30 years as "a form of therapy and a way to heal the past and focus on the present." When she is concentrating on taking pictures, the world fades away, and the only thing that exists is the subject of her photos. As a breast cancer survivor, she appreciates every day she is alive to share the beauty of the world, one photo at a time.
See Roberta's photos at www.RobertaKaynePhotography.com
Facebook @Roberta.Kayne
Instagram @RobertaKayne