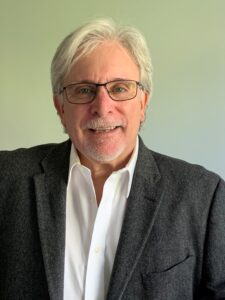 Like many residents, Dwight and Pam Seeley relocated to Central Ohio for a professional opportunity. We asked Dwight how Dublin became their home, and why they still love living here.
How did you choose Dublin for your home?
Pam and I relocated from Virginia with our 2 elementary age children in 1998. We quickly narrowed our search to Dublin primarily because of the excellent school system. Then we discovered there was so much to Dublin: bike paths, attractive neighborhoods and a charming, growing and vibrant community.
Can you share some of the reasons you like living in Dublin?
We raised our two, now adult, children here and the school system did not disappoint.  I suppose we are spoiled somewhat.  The city services for homeowners are hard to beat…starting with curbside pickup of almost anything from appliances to yard waste.  Our home is on a lot with many mature trees, and I use the chipper hotline several times a year.  The city is clean and attractive and the pride of ownership by our neighbors throughout the city is abundantly clear. The green spaces and parks throughout make Dublin a very comfortable pastoral type of environment.  That said, it's the many Dublin residents we now call friends and extended family that make living in Dublin so nice.  
When talking with friends, what about Dublin do you share or brag about?
I think the school system, the bike paths, how well planned the mix of residential, business, commercial, and industrial continues to be, and the good balance between old and new (Bridge Park and Old Dublin) are also high on our brag list.  The Dublin Link expanse is a wonderful asset and source of pride as well and is one of our destinations when showing off Dublin to first time visitors…and the request of returning visitors as well. 
Why have you decided to continue to live in Dublin?
We love living in Dublin!  Dublin has become our home, and  it's hard to imagine living anywhere else. We like our neighbors.  We like the quality of life we are fortunate enough to experience in Dublin.  It's not that we "decided" to continue to live in Dublin.  We just don't talk about living anywhere else.  We are happy here.