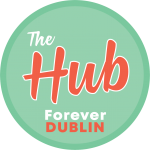 Brought To You By The Hub
Beth Baker, the Forever Dublin staff navigator, has invited subject matter experts to present new ideas and opportunities for Dublin residents 55+. Because of Covid 19 restrictions, these are Zoom presentations and you do need to register ahead of time. All presentations are FREE! You can check out the upcoming events here.
Past Presentation
Missed a presentation? No problem. All our Zoom presentations are recorded so you can view them at your leisure. Please feel free to share them with family and friends. See the list of recorded presentations here.